Optimization, customization, meta tags, editing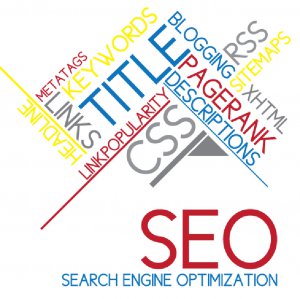 Search Engine Optimization is the modification of web pages in order to improve the ranking of a site in search engines. Search engine optimization is divided into SEO optimization and site layout optimization. Website optimization is what usually starts with website promotion in search engines.
Before launching the site, it must be configured correctly: check errors, test forms, adapt for the mobile platform and write the necessary tags. Without this operation, the site may work incorrectly or not display at all in the browser.
Meta tags - (X) HTML tags designed to provide structured metadata (additional, accompanying) about a web page. There are several different meta tags, the main ones being: Content-Type, title, keywords, description, copyright and author.
Meta tags are currently actively used by search engines and serve just to promote a site on the web. In addition, by the meta title tag, we see the name of our page in the browser tab, and description is used in modern social media. networks and various messengers as a short description of the article of the site to which the link author refers.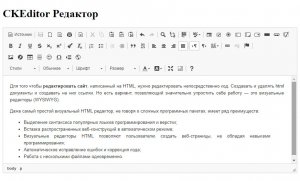 In order to edit a website written in HTML, you need to edit the code directly. Create and delete html documents and create links to them. But there is an option that allows you to significantly simplify your work - these are visual editors (WYSIWYG).
Even the simplest visual HTML editor, not to mention complex software packages, has several advantages:
Syntax highlighting of popular programming languages ​​and layout;
Automatically insert common web designs;
Visual HTML editors allow the user to create web pages without programming skills;
Automatic error and code correction;
Working with multiple files at the same time.
<< Using Photoshop, Template Toaster, Office and others | SSL >>