Development of sites of various categories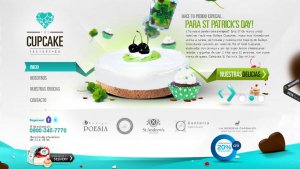 One-page sites have been around for a long time, but they have become popular relatively recently. Initially, these were business card sites of specific people who, in their own way, acted as an analogue of a portfolio. Now such sites are one of the main elements of Internet marketing and PR. These sites can contain slightly different pages with contacts, descriptions, presentations, etc., or they can be one-page, but with the use of scripts and add-ons and look like expensive multi-pages. A one-page site is one of the most reliable ways to advertise and promote your project.
If you have a full-fledged, stable business, a company with the widest assortment or range of services and you want to sell them on the Internet or at least present them, then you need a multi-page site.
He is more needed to show his status, to just be on the Internet and attract attention. Of course, he can also sell and sells from many, but he is already designed for regular customers or for "warmer" ones.
On a multi-page site, there is always the opportunity to search, look, etc. The client can wander through the pages and forget what he wanted. And the landing page (one-page site) does not allow you to do this, because it is aimed at only 1 action.
Site Categories
Sites are divided into several categories, here are some of them: Business card site, corporate information site, corporate image site, online store, information site, game portal, personal project, content project, promo site, site-forum, blog and many others.
Business card site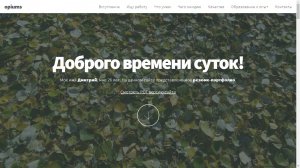 It is a small site that consists of one or more pages and contains basic information about an organization, an individual, a company, goods or services, price lists, contact information.
A business card site can be dynamic, static, or 2 in 1.
Usually contains a large amount of graphics, animation, scripts, but most often has little text, because the purpose of such a site is to display targeted information about a company or a person providing services.
Corporate Information Site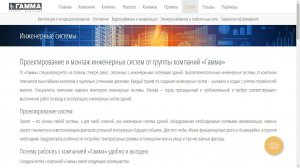 It is a set of software modules that can be controlled (changed, added, deleted information) during the operation of the site. Most often, these are various catalogs with a list of goods and descriptions of services, news and information blocks, etc.
All information is stored in a database managed by an embedded management system (CMS). A corporate website differs from a regular business card site in a complex structure and large amounts of information.
Corporate image site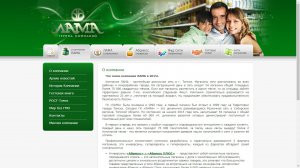 Shows and tells detailed information about the company, provides an image presence in the network. On a site of this type, you can find information about the owner, the company, their trademark, the services they provide and provide.
The image site is equipped with an original design that beautifully represents the company, when creating it, non-standard ideas and design solutions are used, often such sites cost their owners large financial investments.
Online store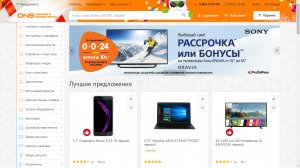 hain store, Electronic store, Online shop, E-shop - all of these can be classified as online stores. Sites of this type are a multi-page catalog filled with products, their categories and descriptions. An online store advertises its product or service, shows product characteristics, product availability, delivery, cost and much more.
The administrator of the online store must:
arrange purchase orders;
provide a choice of payment method and order delivery in the city (s) of countries;
serve customers;
follow the products in the catalog, fill the catalog with content, launch promotions, and so on;
track orders or purchases;
check payment, product availability and more.
Information site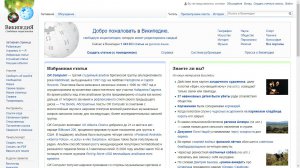 This is a site that has a fairly large amount of information on a particular topic. The site usually has a navigation that is convenient and understandable for users, documents, ownership, in general, it is a collection of documents or a set of pages with content of a narrow topic posted on them.
Information site is subdivided into many subcategories, and it is rather difficult to single out specifically one, clear, related to this type of site.
Game Portal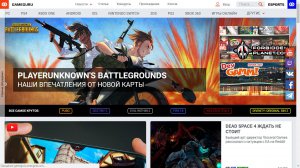 It is also called a web portal. This is a rather complex Internet resource that includes a lot of pages and content designed for high traffic. Most often, sites of this type add a lot of gaming sites of various categories, server addresses and instructions for entering them. A game portal can consist of several different sites of the same game category, which together form the same game portal.
Personal project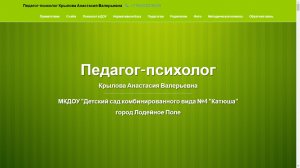 Usually a one-man project talking about himself or the service he provides. It also includes a portfolio, resume, internet passport, etc. A personal project can contain anything, even on different topics, which do not overlap with each other and reveal the general theme of the project.
Forum Site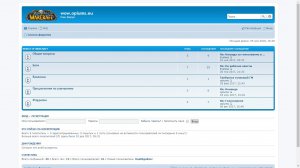 Can be either a separate site or part of another site. Designed mainly for communication, resolving issues, creating meetings and conferences. On such a resource, various polls, polls can be conducted, designed to create statistics for a particular topic on the network.
The forum has its own rules, which the user accepts when registering on such a resource, also there are divisions into categories of users on the forum, with different rights and responsibilities. The forum site also serves to unite people through active communication and visiting this resource.
Blog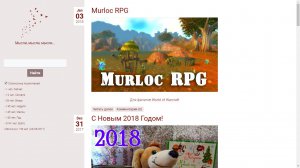 This is a site whose content is regularly added posts, with text, images or multimedia. Blog topics can be different and contain both the posts of one person and the whole company. A blog can also replace the news feed on the main site, and be part of a group of sites as an additional source of information.
The main highlight of this type of site is the regular addition of posts (articles), then the blog will gain popularity and readability.