Working with various CMS and creating site templates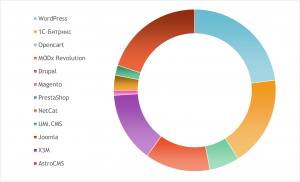 CMS stands for Content Management Software. In our country, it is customary to decipher the last letter "S" as "System", and in Russian it usually sounds like "Content management system". Sometimes a simpler name is used - "site engine".
There is a huge variety of CMS in total and choosing which one to use for your site is sometimes very difficult. In order to understand which CMS to use, you need to determine the set of data by three parameters and find out what you need, in the end:
First, you need to estimate the complexity of the site, its traffic and focus.
The second parameter is technical, at this stage you need to know what can and cannot be installed on your hosting (PHP, MySQL, etc.).
The third and final step in choosing a CMS is to understand the category of your site.
Having defined all three parameters, you can start choosing a CMS. For confirmation, below are the CMS in accordance with the categories and parameters that are closer to the engines:
Business Cards. There are many CMSs that fall into this category, but I would prefer to use simple HTML sites for this category, but nevertheless:

Joomla. This is a general purpose CMS that uses a database. It is free and quite fast (with adequate setup). The security is average, there are known cases of hacking, but if all the shortcomings are eliminated, this CMS simply cannot be "hacked".
WordPress. Powerful general purpose CMS, it also uses a database. Shareware, because good plugins and templates for it need to be bought, difficult in terms of layout and configuration, when you first enter the admin panel, you can get lost there for several days. It is well protected, but can be compromised if configured incorrectly.
GetSimple. A simple engine, convenient configuration and the absence of a database make this CMS very attractive. But there is one significant drawback - there are few plugins, so you have to refine some functionality yourself.

Corporate information, image and information sites. For this category, you can also use a general-purpose CMS, but it is best to use paid CMS specially designed for large companies with huge functionality:

WordPress.It can also be used for various companies, has many plugins and templates that allow you to make a site of any category from a CMS.
Host CMS. Has both paid and free versions, uses AJAX technology, requires a database. One of the oldest CMS in Russia.
Drupal. A multifunctional general-purpose engine, rather difficult to maintain, and somewhat resembles an operating system, thanks to the presence of a crown in the engine. Very well protected (if configured correctly) and requires a database connection. Has many templates, both paid and free, the same can be said for modules.

Online store. For start-up companies, it is possible to use free CMS, there are also a large number of paid CMS, with convenient and powerful functionality:

Webasyst. Convenient CMS, with many functions, store, blog and website, all in one, has many paid templates and plugins, as well as responsive tech. support and your control panel.
Prestashop. CMS designed for large stores, Has a lot of options, viewing strategy, quick editing of products, and many automatic settings.
WordPress. It can also be attributed to CMS for stores, Has a special plugin WP Shop, with which you can turn your site into a real store.

Game CMS. In addition to the site engine itself (you can use a general-purpose CMS), you will need to further refine the scripts showing the state of game servers, information about users and, possibly, the creation of in-game currency:

Arcadia. It is a CMS with several thousand Flash and HTML5 games. It is possible to add your games to site users. In the control panel you can view share statistics, change categories, edit users and much more.
Azer CMS. Designed specifically for the World of Warcraft server. There is also a Russified version, it requires a connection to the database. All engine functionality is tailored specifically for WoW servers.
WebMCR. CMS for Minecraft of various versions. It is Russified, has a convenient panel that does not require switching to a new page, requires a connection to the database.

Forum. For communication between users and the administration on a common site, there is a huge variety of forums, with different functionality and adaptability to mobile devices:

phpBB. Convenient forum CMS, with many plugins and templates. Allows you to create a beautiful and fast forum, as an add-on to your site, or a separate forum. Requires a database and php above version 5.3.
Invision Power Board (IPB). Powerful CMS for forums. The engine includes a calendar, status changes, event display and much more. Also requires a database.
1C-Bitrix. It can also be attributed to forum engines, because it allows you to create forums and communicate on them. When 1C-Bitrix is ​​fully configured, you will get a full-fledged forum with smilies, categories and easy navigation. Like the site, it requires a connection to the database.

Blog. CMS in this category are able to add multimedia and text to posts, colorfully styling them. There is an admin panel for control, and a comment system, with spam protection:

WordPress. Initially, the purpose of this engine was considered specifically for blogs, because There are tons of WordPress blog templates out there.
Nibbleblog. Nowadays non-existent CMS, but very convenient and pleasant to use, it is possible to add both pages and posts to your blog. Does not require a connection to the database. It is possible to create templates on your own if you have knowledge of PHP, CSS and JavaScript.
Bludit. Improved version of Nibbleblog. The CMS also does not require a database connection and has good functionality, including spam protection, many templates and plugins.
Site Template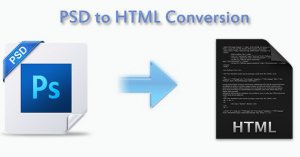 Site template is a collection of files used by the CMS to form the appearance of the site and determine the form of displaying information on the site. Website templates can be either ready-made or self-designed from a PSD layout.
Layout from PSD is the creation of a website template from a PSD layout that was drawn in Photoshop. The layout can be not only from the PSD layout, but from any picture or image on which the layout of the site is drawn.
Usually a web designer does the layout, but a web programmer with knowledge of HTML and CSS can also do this. Layout of a template requires a lot of time and effort, so you shouldn't rush and rush the layout designer if you need to get a quality product.
<< Service, web-design and layout | Using Photoshop, Template Toaster, Office and others >>